Our number one priority is and always has been to help people finance their own business using their own money… and KEEP it! By using the most tax efficient way possible.
Who We Are
SDCooper Company is the primary developer of the Entrepreneur Rollover Stock Ownership Plan®–ERSOP® Plans, where you can invest your IRA & 401(k) money into a business or investment you can actually manage. SDCooper Company developed systems and procedures to navigate the legal strictures and help clients move their money that is locked in retirement accounts, directly into a new or established business without it being a distribution (therefore taxed or penalized) or a loan. The money may be used for franchises, property, equipment, or working capital

Our Mission
To provide safe, legal, reliable solutions for entrepreneurs to use the resources they have worked so hard to achieve.
Our Philosphy
In a nut-shell… keep what you've earned and invest in yourself!
Our Promise
With more than 40 years of Qualified Benefit Plan Consulting experience, ERSOP® has assisted thousands of entrepreneurs manage their start-ups. Less than 1% of our clients have received an audit and we are passionate to back our clients 100% in the event an audit should ever occur.
Our Expertise
Innovative ERISA Plan Consulting and Administration.
Help Clients Finance Their Dreams

100%

100%
What Makes Us Different
→ ERSOP® is a family-owned business.
→ We have no sales personnel. You speak directly to pension professionals.
→ We do not sell investments because we believe this is a conflict of interest.
→ We want this to work for you and we will tell you what you need to know before you commit.

→ We neither pay nor accept commissions or finders fees.
→ You pay for the services you use. We do not lock you into any fees.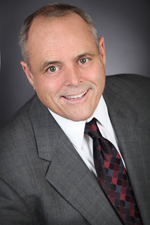 Steven Cooper
QPA, Shareholder
Steven, President, has 35+ years of Benefits Consulting and Pension Administration experience. Steve entered the pension field in 1979 designing and installing sophisticated defined benefit and defined contribution pension plans for the California Medical Association endorsed plan system. He has owned and operated his own pension consulting and administration firm since 1984, designing several thousand plans over the years. Steve Cooper and Karen Franklin incorporated and formed SDCooper Company in 2002. Steven was the first to successfully market the ERSOP® Plan to Franchisors and Business Brokers (in 1999). He coined the term "ERSOP® (Entrepreneur Rollover Stock Ownership Plan)" in 2001.
Noel Conway
V.P., Corporate Counsel
Noel graduated from Oregon State with a BS in mechanical engineering in 1954, He received his JD from U.S.C. in 1959. Noel, originally a patent lawyer, was in private practice in Orange County California from 1960 through 1975. In 1975 he entered the oil business. In 1984 Noel went back into private law practice as an environmental lawyer. Noel has taken advanced courses in corporation organization. Through the years he represented hundreds of corporations and their retirement plans. He has worked with the SBA explaining the proper use of an ERSOP® Plan, and when the SBA may properly waive the guarantee. For the SDCooper Company, Noel's restricts his practices to business law, corporate formations, related entities, proper issuance of the stock and related ERISA issues.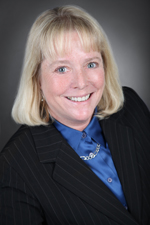 Karen L. Franklin
CPA, Shareholder
Karen, Vice-President and CFO, has 25+ years of Accounting and Tax experience specializing in small business taxation and employee benefits. Karen graduated Cum Laude from San Diego State University in 1988, and has taken extensive graduate courses in Taxation and Business Entities. Karen has practiced as a CPA Since 1991, worked with a large local CPA firm for several years, and served as Corporate Controller for a large ($60 Million) manufacturing company before working with Steve Cooper beginning in 1997. Karen developed the essential ERSOP® Plan Exit Strategy in 1999 that entails the retirement of the stock in the ERSOP® plan, and the subsequent S-Corporation election within the first few years of the business to minimize income taxes on the operations and eventual sale of the business.
Dave Cooper
Shareholder, Director of IT